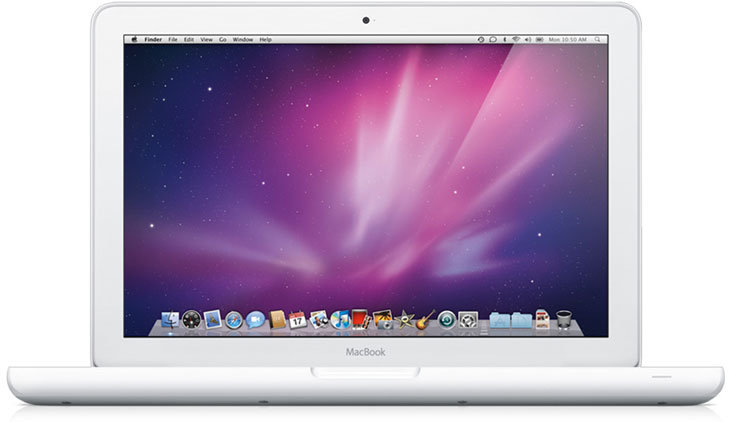 Apple just refreshed the entry-level Macbook, loading it up with an amazing new 10-hour battery and the same NVIDIA GeForce 320M graphics chipset found in the more-expensive Macbook Pro. Other specs include a 2.4GHZ Intel Core 2 Duo processor, a 250 gigabyte hard drive, and 2 gigabytes of RAM. The trackpad also has inertial scrolling, another cool feature from the Macbook Pro which recognizes the strength of swipes.
It's official – if you're looking for a new affordable Mac, or want to finally make the switch away from Windows, this is your guy.
If you're interested in one, check out Macmall which has better prices than Apple itself.
The enhanced graphics power should help it handle Aperture 3 pretty decently, provided you optimize your Mac for speed.